Business trips are one of the most popular activities for expatriates.
After preparing for an overseas business trip, the last thing to think about is souvenirs.
The number of companies that do not receive it is increasing, but I think that there are still many cases where they bring it.
" My boss told me to bring a souvenir, but what should I do?"
" What would you like to buy?"
"I don't know Singapore souvenirs in the first place …"
When I was just assigned, I had this kind of trouble.
Here are 5 recommended souvenirs from Singapore.
BENGAWAN SOLO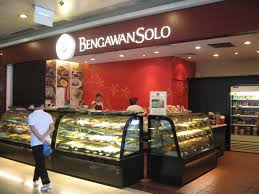 The first choice is BENGAWAN SOLO.
As a souvenir, it has an outstanding sense of stability.
The reason is as follows.
Singapore brand
Seasoning that is appealing to everyone 
Nice packaging
Able to buy in airport
BENGAWAN SOLO is a Singaporean brand, so it is reliable.
These are not too sweet and are seasoned so that anyone can enjoy them.
We recommend pineapple tart or cookies, both of which are of high quality.
It's not as elaborate as Japan, but the packaging is also luxurious.
Pineapple tart is good for casual situations, and cookies are good for luxury.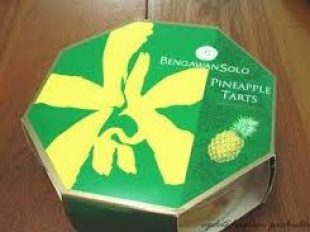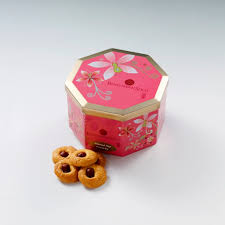 It is also recommended that you can buy it at the airport.
It is available at all terminals, so it's a good idea to buy it before departure.
Cheap Merlion Chocolate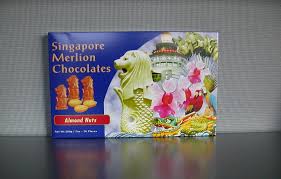 If you want to spare money, Merlion Chocolate is recommended.
The taste is normal, but it's like Singapore, so it's OK.
You can buy it at the airport, but it's as high as S $ 15 per piece, so buy it at Lucky Plaza or Mustafa Center.
You can purchase 5 pieces for about S $ 10.
Lucky Plaza:
304 Orchard Rd, Singapore 238863
http://www.luckyplaza.com.sg/
Mustafa Center:
145 Syed Alwi Rd, Singapore 207704
https://www.mustafa.com.sg/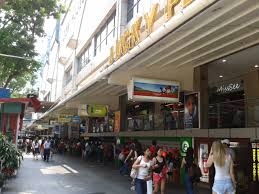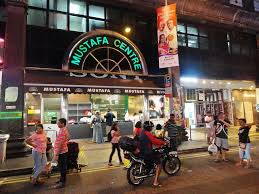 When I go to Japan, I often use it when I have to go to multiple departments on a business trip.
IRVINS for young people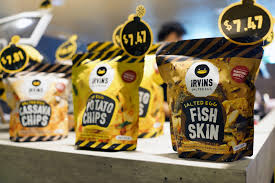 IRVINS is an explosively popular chip in Singapore since it was released in 2015.
It is a dried fish skin seasoned with eggs.
It is also popular in Southeast Asian countries, so if the other party is relatively young, it is also an ant to give IRVINS.
It's like potato chips, but it's surprisingly expensive at about S $ 8 per piece.
If you say "Singapore's luxury chips", you will be very pleased 😌
This is also located at each terminal of the airport, so you can rest assured.
IRVINS has also been recognized in Japan.
Bankaku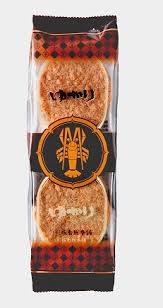 If you get tired of the local goods, Bankaku is recommended in such a case.
You can buy it at Takashimaya Orchard.
Bankaku SIngapore
391 Orchard Rd, Singapore 238873
Southeast Asians love shrimp seasoning so they can pass it with confidence.
I like the package because it is beautiful like Japan.
It is effective for customers who are tired of Singapore souvenirs.
Bee Cheng Hiang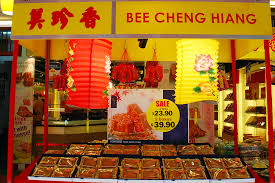 The last choice is Bee Cheng Hiang.
In this case,
・ Because it is fluttering on the day of departure, you want to buy it early
・ If you want to bring the Singapore brand
Singapore's pork jerky, Bee Cheng Hiang, is recommended.
It's in most shopping malls, so you can buy it on your way home from work or for a walk.
I recommend pork jerky, but you can't bring pork to Islamic countries such as Malaysia and Indonesia.
It is also ok to bring shrimp rolls to the pork NG area.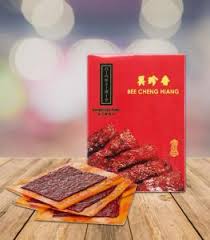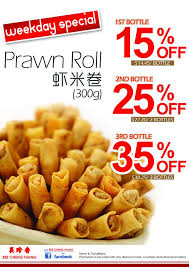 No meat can be brought into some countries.
Check the carry-on restrictions before you go on a business trip.
Summary Based on BENGAWAN SOLO
BENGAWAN SOLO is the safest souvenir depending on the case, so you can choose this at first.
After going around, you will want to choose a different one, so please refer to the other four points at that time.
As you get used to it, you will be able to see what to bring for each destination.
There are other candidates, but it's okay if you keep these 5 points down for the time being.